Meet The Creative Director
Faith Kalejaiye, is an experienced event planner based in London.
Faith has worked with the likes of Dorchester Hotel, Thistle Hotels, Britannia Hotel and Seasoned Events, to name a few. With her wealth of experience, she knows just what it takes to create the perfect event.
Faith's attention to detail brings together, any bridal couple or party celebrant, reassurance and stability in knowing that their event will be a memorable occasion.
Attuned to her client's needs and going above their requirements, Faith ensures that every event is measured by its own success – a long lasting event of its own.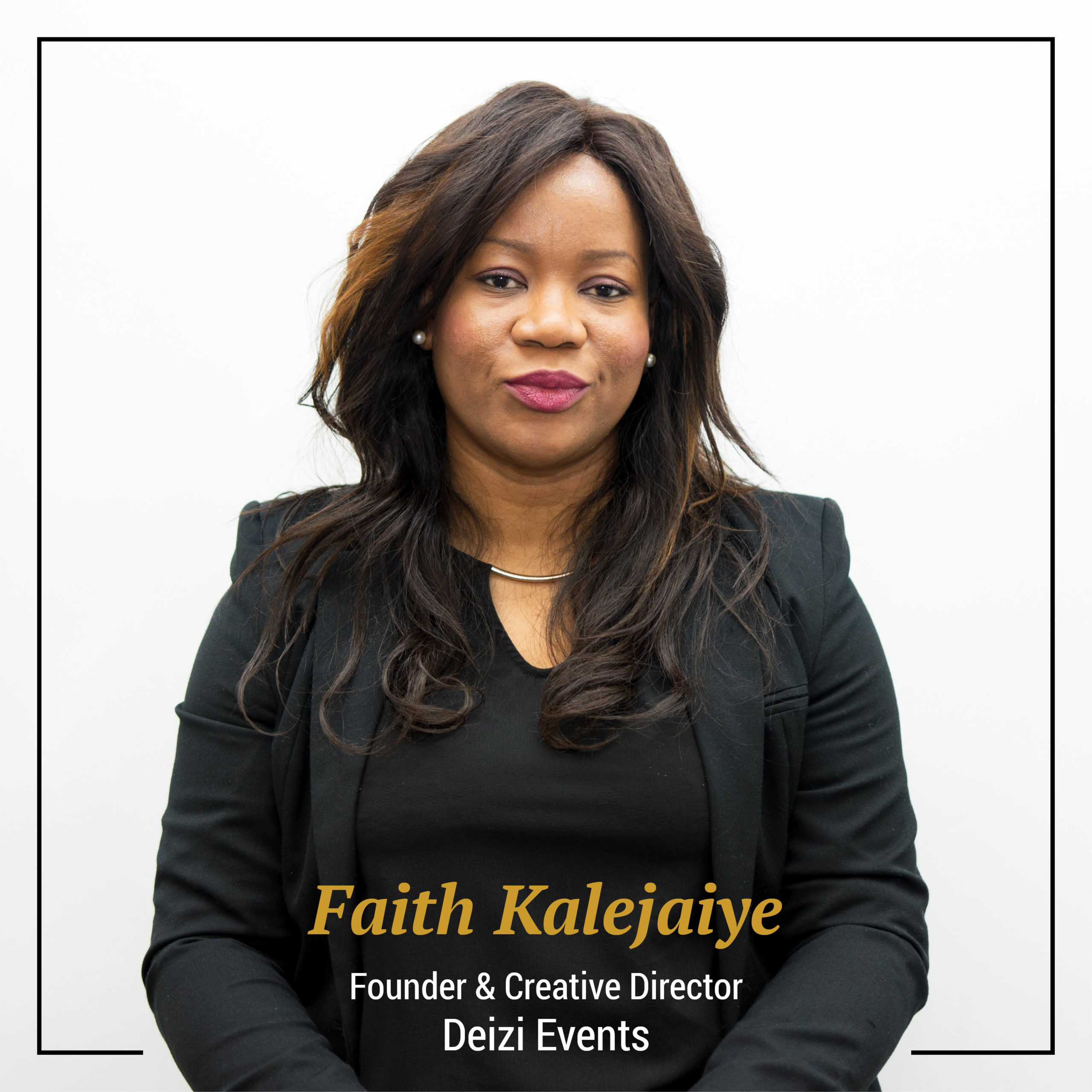 Bespoke packages and innovation have become the fundamental features of Deizi Events and it's with Faith's passion and dedication which brings her client's back time and time again.
Find out about what we do!